The History of Sungai Lembing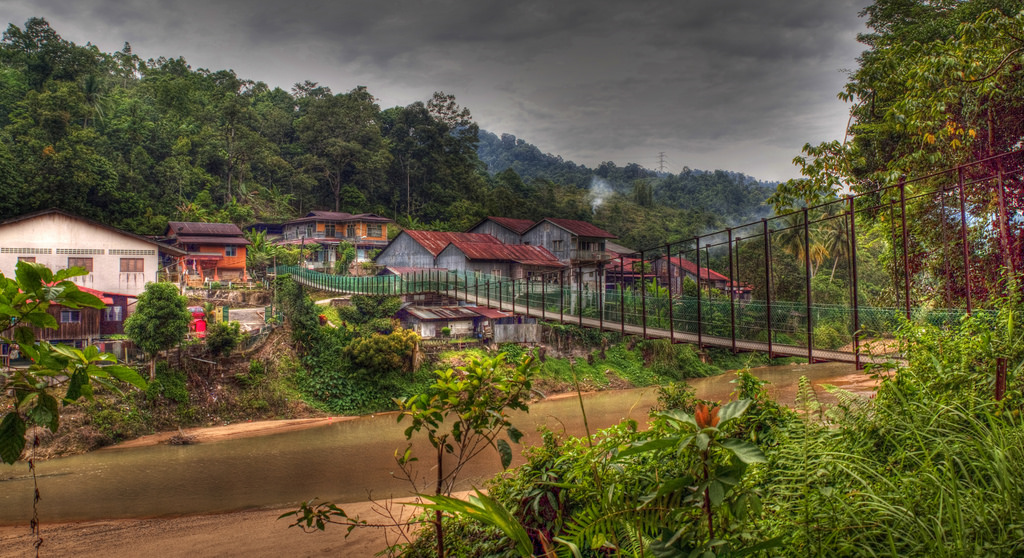 "Kuantan is located about 29 kilometres from Sungai Lembing Mining. It once held the record for the world's longest and deepest underground mine.The Sungai Lembing Museum was founded to honour the heyday of the region. It was formerly the world's richest tin producer. There are a lot of attractions nearby. An animal farm, waterfalls, the Chara's Cave Sleeping Buddha, Panorama Hill, Mount Tapis Recreation Park and so on. "Mee jawa" is one of recommended menu for those who wants to experience regional cuisine.

In Sungai Lembing, a mining community close to Kuantan, there used to be a tin mine. Tin was mined in open-pit operations in West Malaysia. A type of mining called open-pit mining entails the surface excavation of the minerals in a quarry. Through this, compared to underground mines, this technique of reclamation causes a significant amount of landscape damage. The lakes in the Mines (Kuala Lumpur) and the lakes in Kampar are two examples of this. A "mine," an underground tin mine, once existed near Sungai Lembing and is still open for tours.The Malay word "Sungai" means "river." Lembing is Swedish for spear. According to folklore, the local lord saw a spear in the adjacent river. He gave the town its name based on his imagination.

Sungai Lembing was already a significant tin producer by 1860. Due to the British turning Sungai Lembing into a legitimate business in the 1880s, the city experienced rapid growth. But mining has a much longer history than that. The Pahang Consolidated Company Limited (PCCL) was founded much later, in 1891. This was under British rule, and a 120-year mining lease was granted to them. The mine was run by the PCCL from 1906 until it was shut down in 1986. Tin prices fell drastically globally in this year.

The mines were shut down because of their high operating expenses and low yields, even though they were formerly among the biggest and deepest in the world. The tunnel is 322 km long overall, and its depth ranges from 610 to 700 m. In 2003, a museum dedicated to the tin mining sector opened. A former mining manager's residence now serves as the museum's home. More information about mining is given at the museum. For instance, informational signs, dolls of miners, railways, drills, and hands-on exhibits.

Sg Lembing was previously one of the richest cities in Pahang, but it is now in decline. The "El Dorado of the East" was what people called it. Around 1400 people were employed in the mine in the 1940s. People are departing and several of the wooden stores are shuttered today. The city is situated along a river, and the main road on the right bank is lined with grand trees. An old wooden structure at the end looks out over the padang, where social gatherings and cricket games were once conducted.

A well-liked location to watch the sunrise is Bukit Panorama, which is close to Sungai Lembing. Gunung Tapis Nature Park, where we may camp, fish, and take pictures of the rapids, is located about 16 km from Sg. Lembing. Gunung Tapis is a 1512 m-tall mountain. Gua Charas, a temple cave and famous tourist destination, is on the way to Sg. Lembing in the hamlet of Panching [2], as is the Sungai Pandan waterfall, which is located 29 kilometres from Kuantan.
Place to Go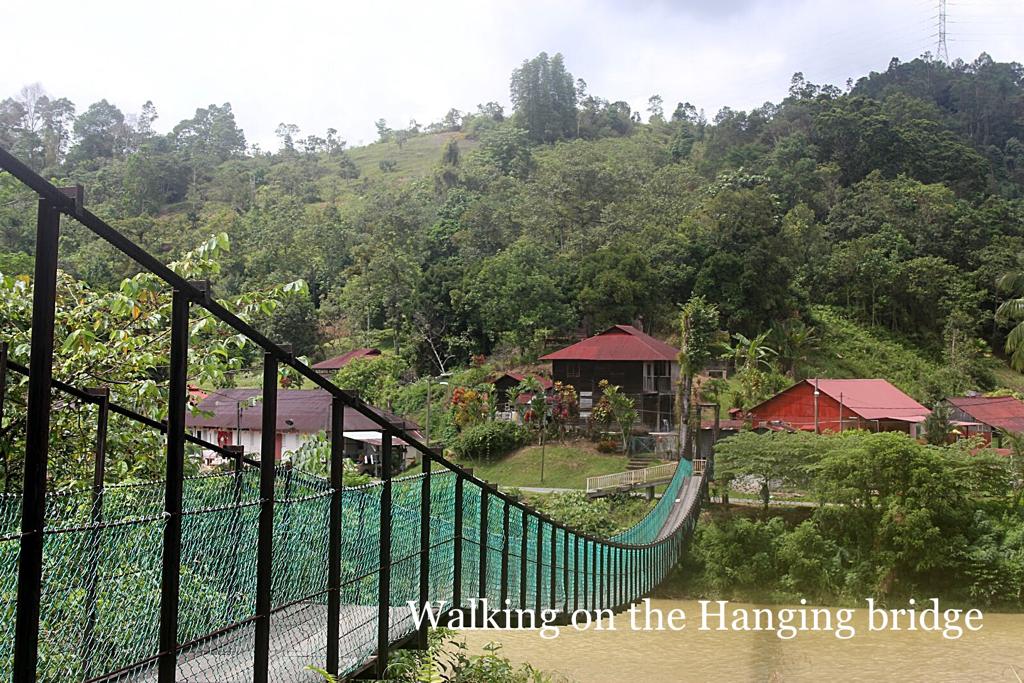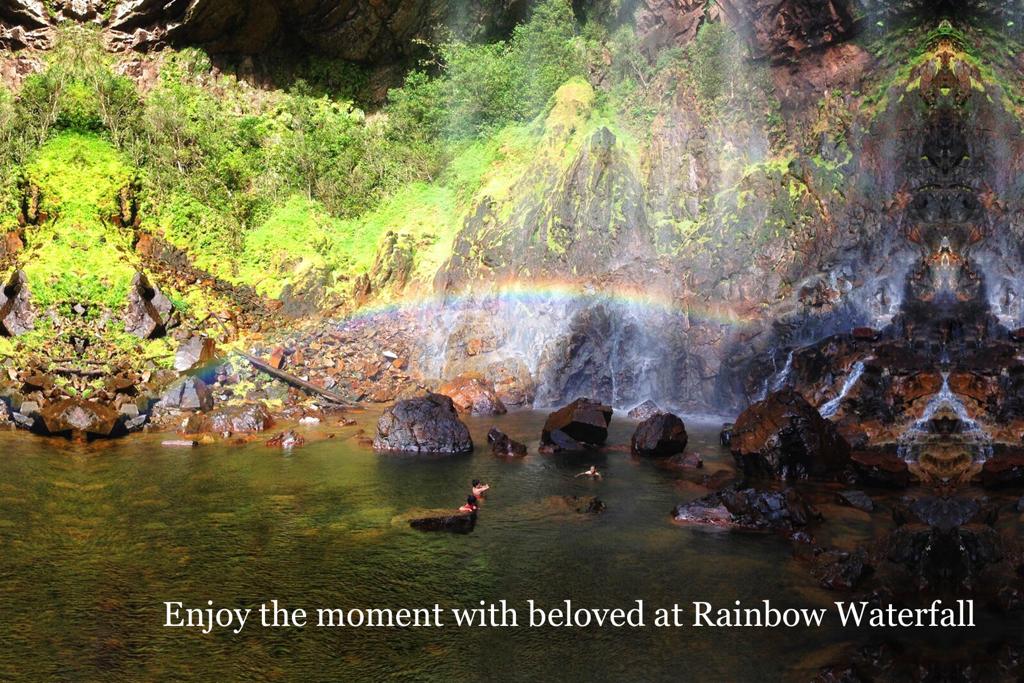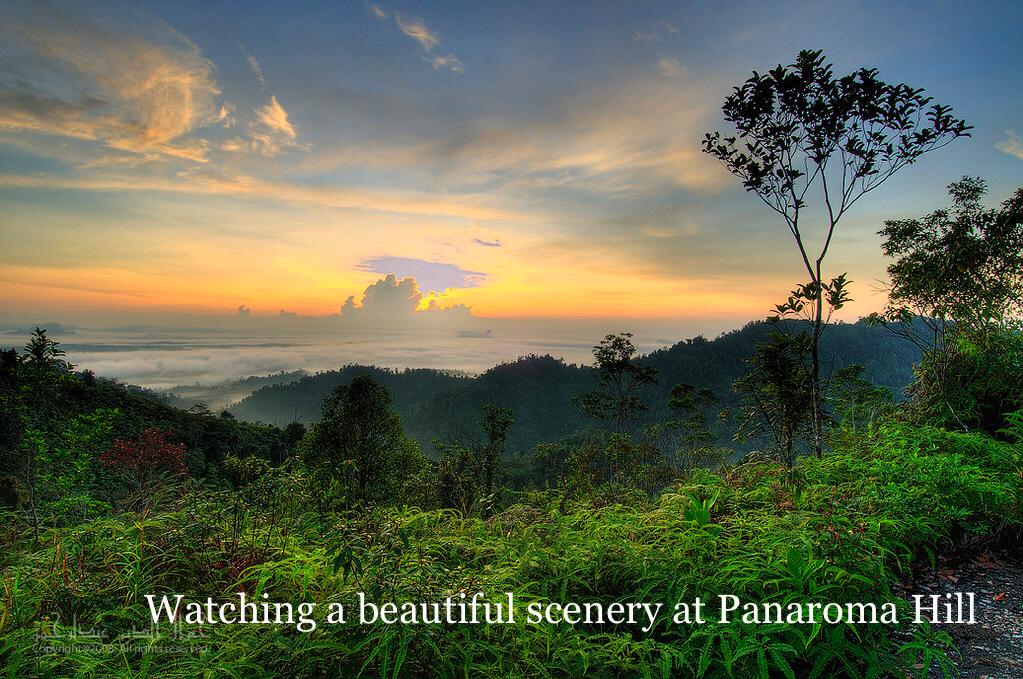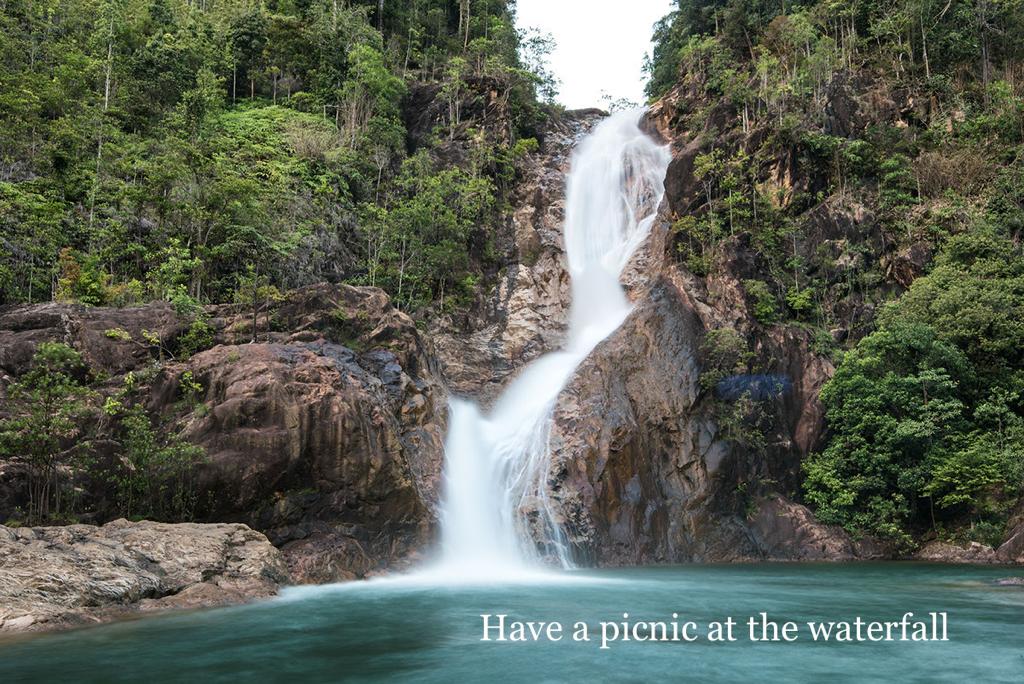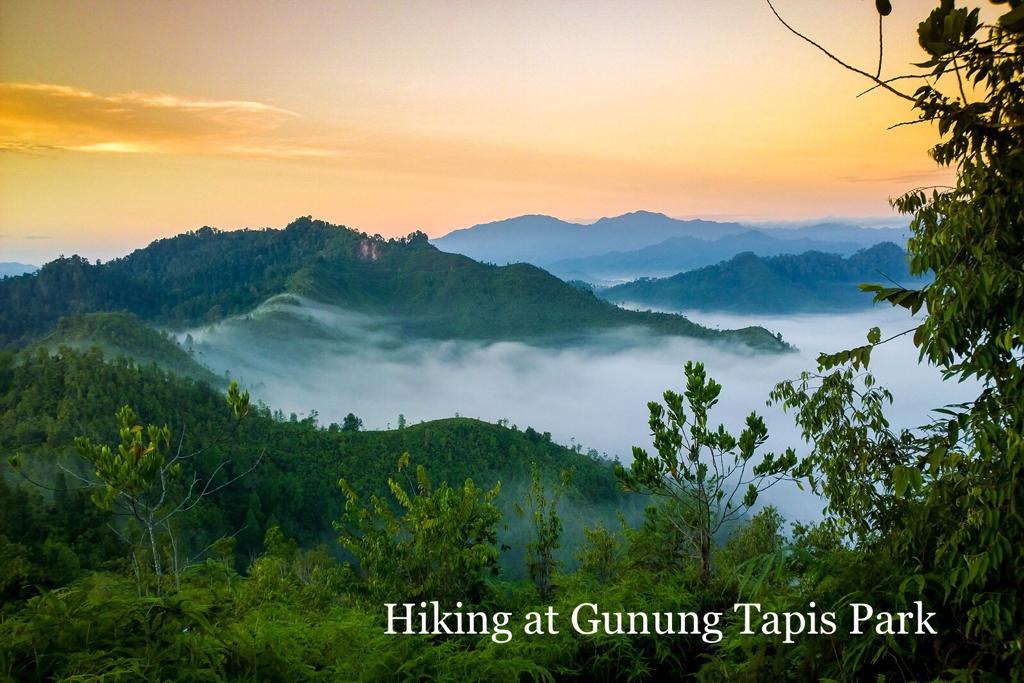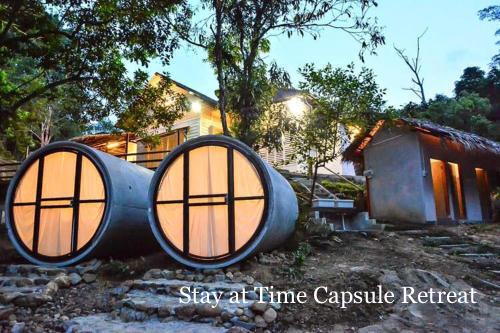 THINGS TO DO
1. Hanging Bridge
Sungai Lembing has a few hanging bridges to connect people from the other side of the river to the main town. 'Jambatan Gantung' means hanging bridge and it is used by the local to walk and you can even ride a motobike on this bridge.
2. Rainbow Waterfall
Contact: + 6014-828 7121
If you are planning on seeing the rainbow, you need to plan ahead and start on your journey early, as it can only be seen in the morning. It will take around 1-hour drive on 4W drive and another 45 minutes trekking to the fall. The trail is well-signposted and it will lead your way to the waterfall.
3. Panaroma Hill
You can watch the sunrise at Panorama Hill. You need to climb the stair to the top of the hill to enjoy the scenery. It will take around 45 minutes' walk on average. Tips : Bring your own torch light because there will be no lights along the way. Avoid going on weekend due to the large crowds.
4. Gunung Tapis Park
Contact: + 6014 - 828 7121
It is about 16 kilometres away from Sungai Lembing. It provides excellent opportunities for the more adventurous to shoot the rapids on rafts. Camping sites are available for visitors, who can have side activities like jungle trekking, bird watching or simply soaking themselves in the natural hot-springs.
5. Bekelah Waterfall
Contact: + 609 - 478 0488
It is located 5 kilometres from Kampung Paya Gelugor, 60 kilometers west of Kuantan, on the old Kuala Lumpur - Kuantan road. Bekelah has a series of seven cascading waterfalls. Visitors can come hear to have camping, picnics or swimming.
6. Agro Resort Sungai Semuji
The Agro Resort Sungai Semuji in Kuantan offers a holiday of tranquillity and fun in the midst of a tropical wilderness. Here, you will happily find modern-day convenience harmonized thoughtfully with a host of leisure pursuits of the 'nature' kind. One of the most popular must undoubtedly be the 'Durian Waiting' season. This takes place usually from June through August when swollen golden-green 'durian' detaches itself from free limbs upon ripening. During this season, visitors pay a certain 'package fee' to be allowed to linger in the orchards awaiting the descent of this succulent 'king of fruits' in all its aromatic glory.
7. Sultan Haji Ahmad Agriculture Park
Originally established by the Department of Agriculture in 1988, the 300-hectare park serves primarily as a research station and one of the many agriculture development centers in the country. It is divided into fruit orchards, arboretum, spice farms, recreational park, campsites, an exhibition centre, research station and a forest reservation area. The park now offers you a pleasant introduction to the many exotic tropical plants, fruits and spices. When in season, fruits such as rambutan, durians and mangosteen are available for the visitors to sample and buy. A walk in the forest reserves provides you with an excellent opportunity to be mesmerized by the magic of the Tropical Rain Forest in the chorus of cicadas and the various species of feathered songstresses.
ACCOMMODATIONS
1. Time Capsule Retreat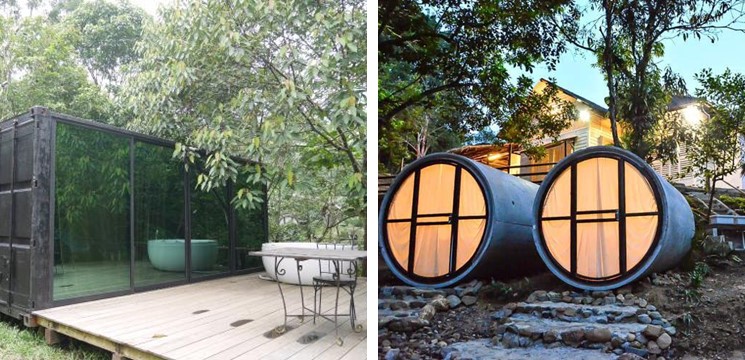 Time Capsule Retreat, Sungai Lembing, 26200 Sungai Lembing, Pahang.
Contact:013-963 8888

The Capsule Retreat is a very ideal choice for those who want a unique and different. This is because this place was staying in a basement. There are 3 types of accommodation to choose from Capsule, Cottage, and also Parallel. There are two types of Capsules which are a Capsule with a Jungle View and a Capsule with a Garden View. This Capsule is only suitable for 2 people. The cottage also has two types which are the Standard Cottage Room and Deluxe Cottage Room. For Standard only for 2 people and Deluxe with four people. Parallel Aurora and Parallel Cooperate. This cottage is suitable for four people. This place was suitable for those who are nature lovers. There are two activities people can do such as panoramic hill hiking to see the sunrise and a rainbow waterfall. Before that, we must ride a 4x4, do a little hiking, and a little river cruise to go to this rainbow waterfall.
2. T-Box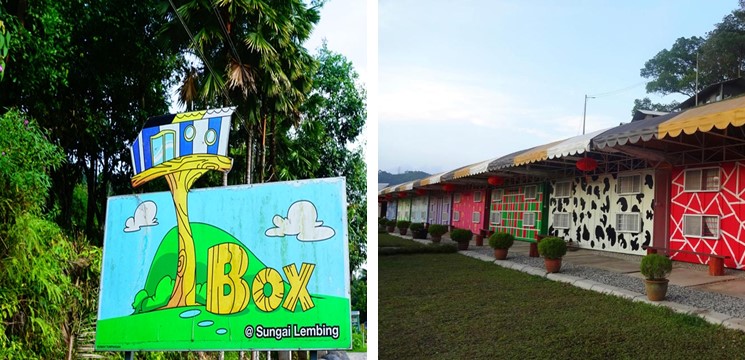 EB 33, Jalan Sungai Lembing, Kampung Tengah, 26200 Sungai Lembing, Pahang
Contact: 010-288 2993

The T-BOX is one of the first-class cottages and chalets resorts in Sungai Lembing, Pahang. The resort provides nature lovers of all ages with a comfortable cabin, chalet, and cottage accommodation experiences, and it is an ideal location for family holidays, romantic couples' getaways, and group retreats. All of the accommodation is uniquely designed with different concepts such as Deluxe Japanese King Chalet for 2 pax, Japanese Style Cabin for 4 pax, Hillside Chalet for 4 pax, Wooden Cottage for 5 pax, Traditional Wooden White House for 8 pax, Colourful Cabins for 8 pax and Backpacker Cabin for a single traveler. You can rest, relax, and recharge while enjoying nature. Then, you can have fun exploring the surrounding places with hoverboard and bicycle riding which have been prepared.
3. Pollock View Resort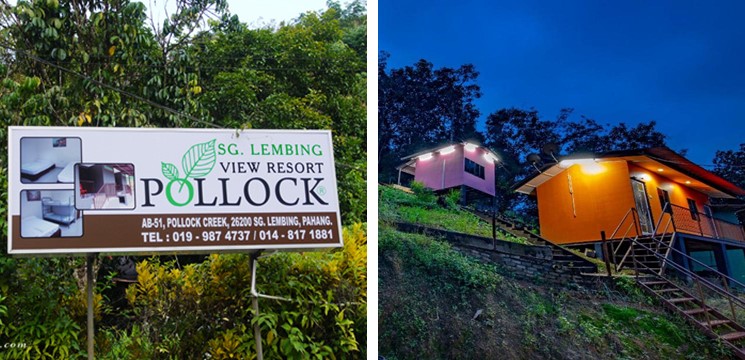 AB/51, Pollock Creek, 26200 Sungai Lembing.
Contact: 019-987 4737


The Pollock View Resort is conveniently situated in AB/51, Pollock Creek in Sungai Lembing is 9.1 km from the center. This is the perfect place for a nature lover, countryside, mountains, eco trip vacation. There are popular facilities such as comfortable non-smoking rooms, convenient airport transfer, event venues for conferences, packed lunches, warm restaurants, internet services, karaoke, seasonal fishing, and a parking lot. The accommodation staff is fluent in Malay, and English. For guests are available 3 rooms in the resort. Tourists can easily choose from different types of rooms which are twin, triple and quadruple.




4. Lembing Riverview Resort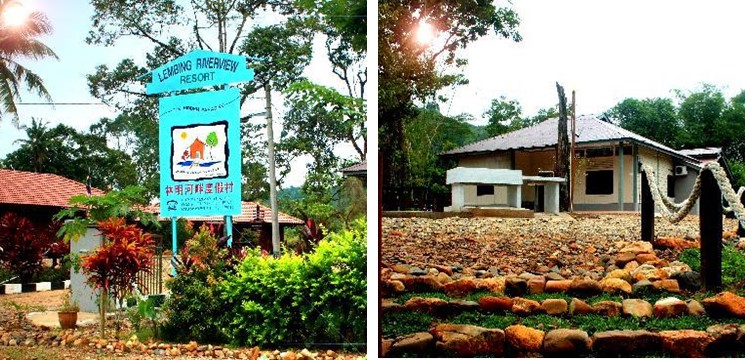 281, Kampung Seberang Sungai Lembing, 26200 Kuantan, Pahang
Contact: 012-98126927

The Lembing Riverview Resort is an ideal accommodation location for someone who wants to experience the panorama of the river. Located in Lembing Chinese Village, visitors will be able to feel themselves in the village and close to nature. There are 13 chalets in total and they are equipped with air conditioning as well as a private bathroom and hot shower. This resort come with a single, queen, or quadruple bed, following the family members. Here, you can not only stay in a chalet you can also camp on a campsite that has been specially prepared by the resort. Toilets and showers are available for those of you who come camping. You can light a campfire, BBQ, and sing while enjoying the view of Sungai Lembing.
5. Sungai Lembing Campstay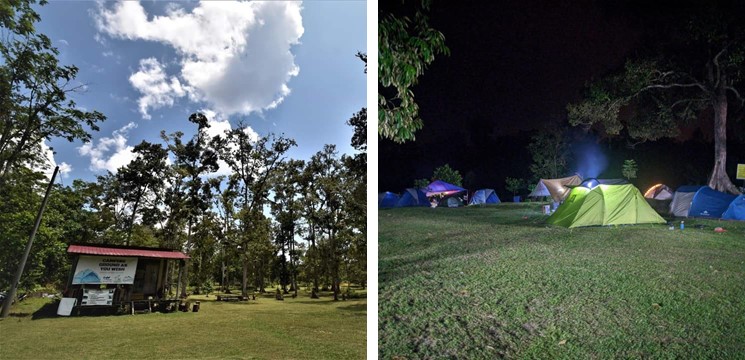 2Kampung Bayas, 26200 Sungai Lembing, Pahang
Contact: 012-252 4961

The Sungai Lembing Campstay is located in a durian orchard and is located by the main road leading to Sungai Lembing Town. A camping place that is not very well known and known to the public compared with Sungai Mas or Sungai Pasir Kubur. This place is perfect for those who want a different location to stay in than the others. It is quieter in the village area and the night atmosphere is quiet and cool. Plus, you light a bonfire and are also accompanied by the sound of birds. It has a peaceful atmosphere. Here, you can have very clear rapids and you can enjoy them with more delightful.
Cuisine
Where the Delicious and Halal food can be found!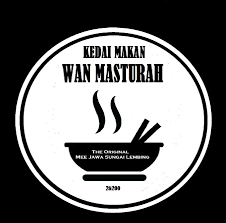 1. Kedai Makan Wan Masturah Mee Jawa
Kampung Kuala Kenau, 26200 Sungai Lembing, Pahang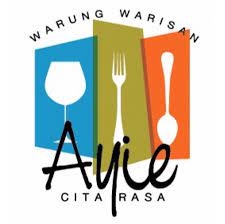 2. Warung Warisan Citarasa Ayie
Ab10 kampung tengah sungai lembing 26200 Sungai Lembing, Pahang, Malaysia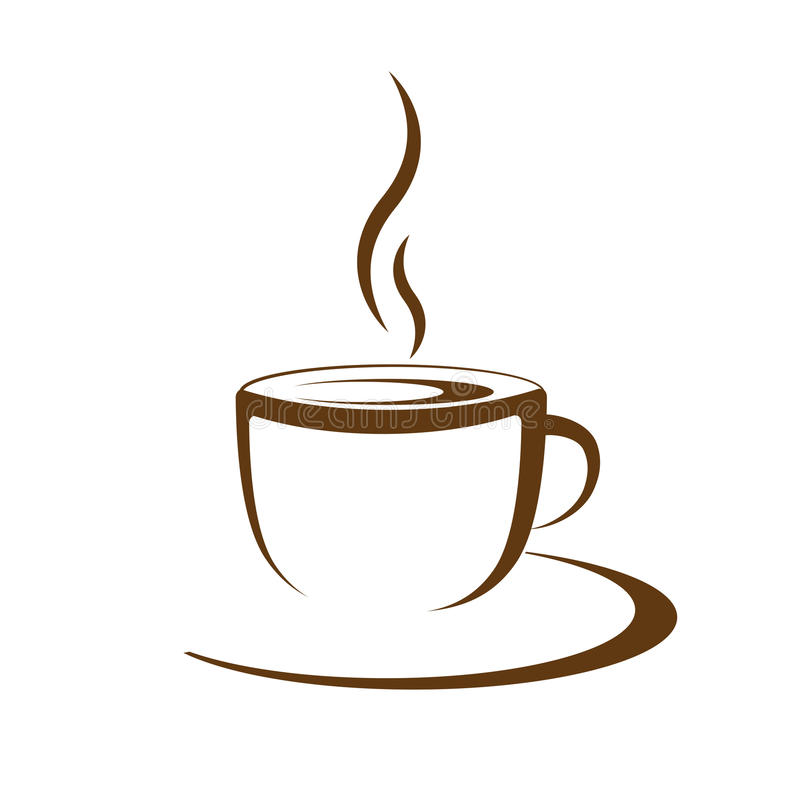 3.Kedai Kopi Salmah
73, Jalan Besar, Sungai Lembing, 26200 Sungai Lembing, Pahang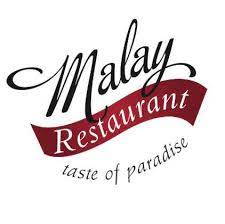 4.Nasha Malay Restaurant
Kampung Kuala Kenau, 26200 Sungai Lembing, Pahang
"I thought Sungai Lembing doesn't have anything, it looks like there are many amazing places that can go."
-Fara Saidin-
"Clearly, there are a lot of historical sites in Sungai Lembing!"
-Miss Dania-
"Kuantan seems to have a lot of interesting places."
-Anonymous-
"Despite the fact that my village is in Kuantan, I have never gone to Sungai Lembing, so later on, during the summer break, my family and I must travel there."
-Teacher Shamsul-
"The Sungai Lembing is a must-visit destination for everyone who loves nature because there are a lot of areas based on nature, especially their resorts. so, I recommended going here."
-Anonymous-
CONTACT
Stay in touch with us. Send us a message:
Puncak Perdana, Shah Alam
Phone: +6013-8819364
Email: norhasnida.ishak@gmail.com